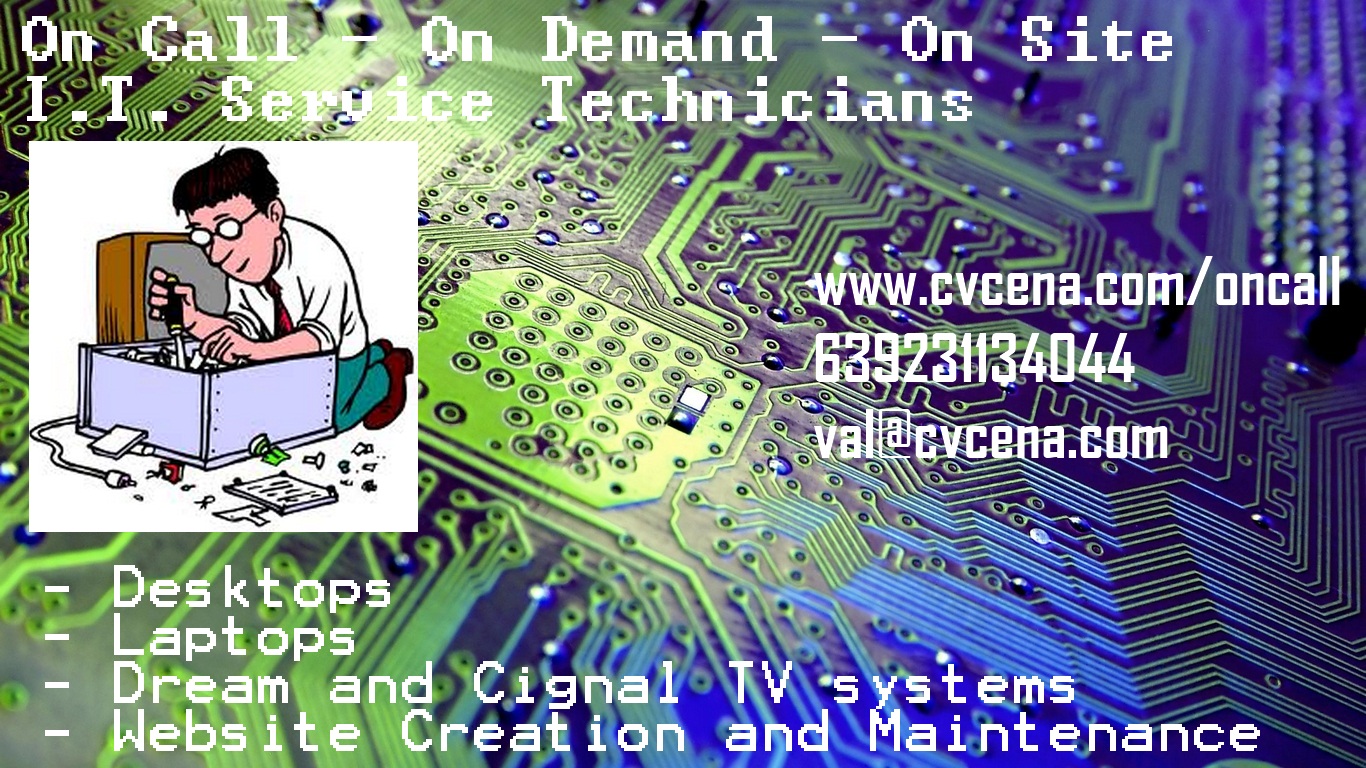 Got Trouble? No need to scratch your head… and no need to worry about the high cost of IT servicing and component replacement — We are here for you!
The high cost of technician services and IT components today can be dramatically lowered down with honesty and true dedication to service — two things absent in most services today. If honesty and true dedication to service were to be the standards in world affairs today, there would be no wars – and the world will be a better place…
Let our on call service technicians solve your IT troubles today…
We provide software and hardware servicing and maintenance services for desktops, laptops, audio systems, satellite TV systems, and LCD monitors –we can also connect you to needy students eager to use your junk computers… We even provide google friendly websites for your business(es).
Our list of satisfied customers include but is not limited to A.A. Masong Construction, the Davids, Grancasa Realty Inc., Simplex Subdivision residents, EverTrust Security Agency Inc., and Green Garden Christian School…
For a FREE DIAGNOSIS of your IT trouble, please fill out and send the form below: We will gladly and swiftly reply via text or email…